What is Aquabeads?
Aquabeads is a bead toy that magically sticks together with water - Just add water to complete your creation! Aquabeads will melt with water and stay together in the shape of your design after completely dried. No ironing or needling required during the whole playtime, so anyone can enjoy their creative activity safely on their own!
*Aquabeads products are made from materials which are non-toxic to human body, and complies with toy safety standards.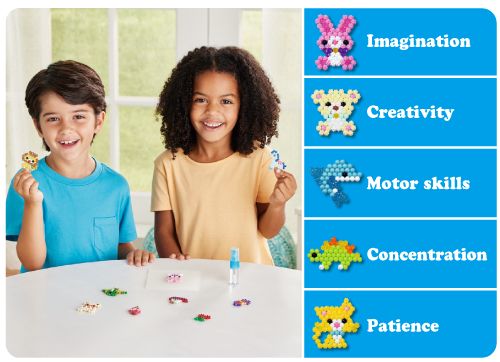 How to Play
* When beads do not stick properly, spray some more water on the back of the design and leave to dry.
* When the back of a bead design is not glossy, spray some more water on the back and leave to dry.
* If your bead design starts to bend, place the design under a heavy magazine or book.
* If bead design breaks, reassemble and spray with water.
Solid Beads
Classical round beads perfect for your first piece!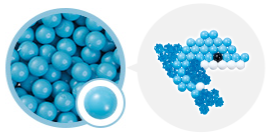 Jewel Beads
Dazzling and sparkly beads just like jewels!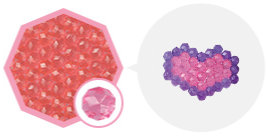 Polygon Beads
Best beads for creations such as vehicles and dinosaurs!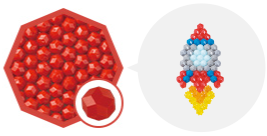 Star Beads
Prickly beads for adding texture to your creations!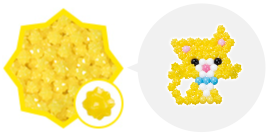 Shiny Beads
Beads in glittery and shimmering colors!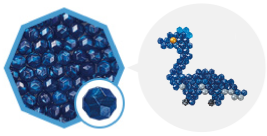 Let's make some Aquabeads creations!